WELCOME NEWSLETTER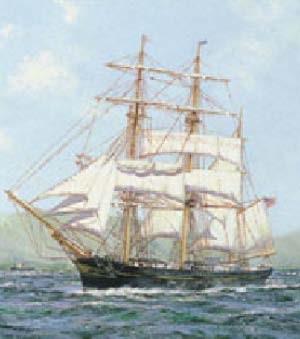 So that the landing page of our website does not become cluttered, we will use this page, named after our school paper, as our Newsletter.
IT IS TIME TO START ORDERING TICKETS FOR THE REUNION
Our 55th Class Reunion is just about 10 weeks away! It is time to get serious about ordering tickets. As of this date we have received requests for about 30 tickets. We had 105 classmates and guests attend our 50th. We must confirm the final count several weeks ahead of the event so, please, don't wait until the last minute. We would like to see everybody there. We have sent out notices to our email list of 80 classmates, we have notified others through another website and on Monday, June 29th, we will make a postcard mailing to our entire class mailing list of 295 classmates. See you in September!
55th REUNION NEWS
Hotel rooms the weekend of our reunion are in very short supply, so, if you need a room, please make your reservations as soon as possible. The hotel connected to The Concordville Inn is:
Best Western Plus
675 Conchester Highway
Glen Mills, PA 19342
Phone: (610) 358-9400
To book online:
Go to www.concordvilleinn.com
Click on any Best Western Plus Concordville link
Click on Group Reservation Icon to get to the "book now" screen
Scroll Down and click on the Group Reservation Button
Follow Reservations instructions
Use group code :CHS1960
OTHER HOTELS IN THE IMMEDIATE AREA
Staybridge Suites Hotel
400 Evergreen Drive
Glen Mills, PA 19342
Phone: (610) 358-2560
Wyndham Gardens Hotel
1100 Baltimore Pike
Glen Mills, PA 19342-1060
Phone: (610) 358-1700
Hampton Inn and Suites
40 State Farm Drive
Glen Mills, PA 19342
Phone: (610) 358-9540
SCHOOL MASCOT AND SCHOOL PAPER NAME
For those that might not know, William Penn first landed on the soil of the Province of Pennsylvania in Upland on October 27, 1682, via the Clipper Ship Welcome. Penn renamed the settlement, then the province's most populous town, after the English city of Chester.
That is how we became "The Clippers", and why our school paper was named "The Welcome".
SOURCE FOR HOAGIES
Whenever we talk with classmates who no longer live in the area, sooner or later the conversation turns to Hoagies and the fact that they cannot find a good Chester Hoagie where they live. Well, now you can! DiCostanza's, who claims they invented the Hoagie, and always made one of the best, now will ship their Hoagies anywhere in the country via Fedex for delivery the day after you order them. They have developed a special way of packaging them and shipping them so they arrive fresh. All of the reviews of their shipping operation are very positive. Below is their website. A word of warning, the "menu" page and "order online" pages have had trouble loading but the phone number is there. So when you need a Hoagie fix, you can now just pick up the phone and order from one of the best. Enjoy!
http://dicostanzas.com/home.asp
OUR WEBSITE IS MUCH LIKE FACEBOOK
Some, actually a pretty small number, classmates have Facebook pages. For those who don't, our website offers everything Facebook does without all of the things that annoy Facebook users (game posts, etc.) and with a greater degree of privacy. You can post your current "status" on your website profile page to keep classmates up-to-date, you can post photo's to either your personal profile page or community pages, you can chat live with classmates, and you can start and/or participate in group discussions and forums. Except for the games, there is nothing you can do on Facebook that you can't do on your CHS Website.
NEW PHOTO PAGE
We have activated a new page called "Memories Photo Album" This page will show as many photo memories as we can obtain. The first entries are some of the top cars from our High School days. If you have photo's you want to share, just send them to Bob Ennamorato.
NEW LINK TO THE CITY OF CHESTER WEBSITE
Chester has an excellent website. It includes history and what is going on now. Check it out.
NEW WEBSITE PAGE - 50'S MUSIC VIDEO'S
These are original video's from the time we were at CHS.
Click on four little arrows at lower right of video screen to watch full screen.
FACEBOOK GROUPS
For classmates who have Facebook pages, there are two "Groups" related to Chester High. One is just called "Chester High School" and its members are mostly more recent graduates from the past 10 to 15 years mostly.
CLASSMATE FORUMS
Don't forget to check the Classmate Forums page. This is where classmates can start a discussion about any topic of their choosing.
ONLY IN CHESTER - GREAT STORY
We all know that if you come from Chester, hoagies probably bring back fond memories. We all have our favorite spots, now, if you happen to live in the area, and in your memory if you are somewhere else. The links (two pages) below will take you to a truly unique "Chester" area story. A well-to-do couple opted to have their wedding rehersal dinner at Phil and Jim's Hoagie shop and brought people in from all over the country for the event. It is a great story.
000/3/5/1/14153/userfiles/file/HOAGIES-1.pdf
000/3/5/1/14153/userfiles/file/HOAGIES-2.pdf
YEARBOOK IS NOW AVAILABLE
Just click on 1960 Yearbook in the navigation pane to view our 1960 Yearbook. All classmate pages are shown along with selected other pages. Because of size limitations we could not post the full yearbook. But if you want to see what that classmate you are chatting with or who emailed you, looked like in school, you can now take a look
MORE FROM 1960 (and The 60's)
objflicks.com/TakeMeBackToTheSixties.htm
Thanks to Jo Anne Gong (Anderson) you can revist 1960 and the 60's by clicking on the above link.